Building an online map gives map-creators the freedom and creative voice to share their knowledge and information in a vibrant and intriguing tone. With so many map tools out there, sometimes it makes sense to build your simple, basic map and then use other visual tools to emphasize your map's strongest feature(s).
With so many tools available nowadays, why not explore alternative ways to use your trusty map?
Odyssey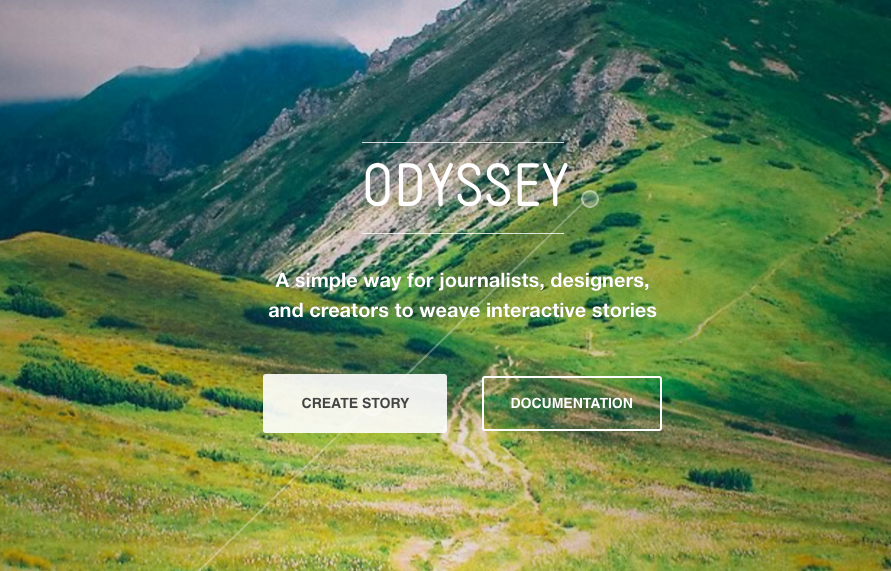 Maps and Odyssey are a great pair. Odyssey can't live without maps, and well, maps just look so much better when Odyssey is in the picture.
Odyssey is an open-source web tool (officially known as Odyssey.js), it lives to match narratives with maps. Maps are packed with info, so a narrative would help now and again.
Use case: Journalists, Bloggers, and the world at large. When you have a story to tell, and a map to top it off, Odyssey is a good choice.
How to:
When you want to link web page elements to map interactions, open Github and find the Odyssey.js library. As long as you have your project API interface ready, the Odyssey.js library will help you customize your page to show your map's absolute best.
Created by: CartoDB, the map tool that's targeted for building visual maps from data.
Klynt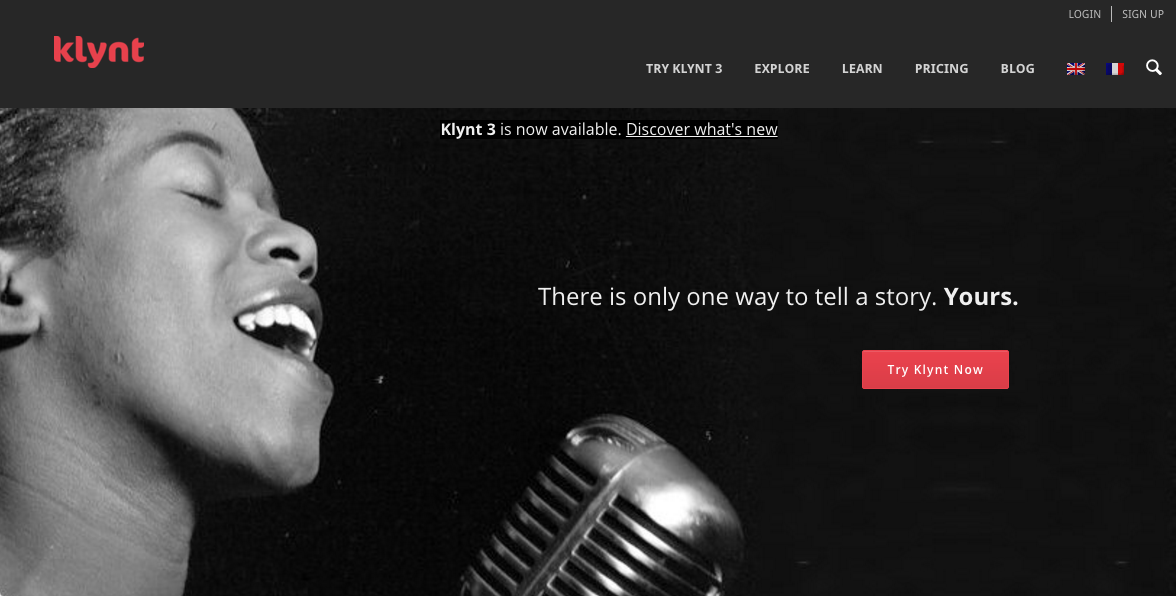 Klynt strives to make your whole web interface a lot more engaging and playful. Klynt allows you to trigger different actions that respond to different sequences in user behavior.
Aka, Klynt lets you decide that whenever someone hovers over a certain image, your site reacts with a sound or a change in content's style. They're making your user-content interaction a real back-and-forth.
So perfect for maps, well, because maps let you present information in a way that users see and envision. When your map content is reacting to the user's web activity, it doesn't feel any more than real.
All content that you use Klynt with is mobile-friendly — so your map can do things like, sing a national anthem every time each country gets clicked on! Patriotic? Definitely.
Racontr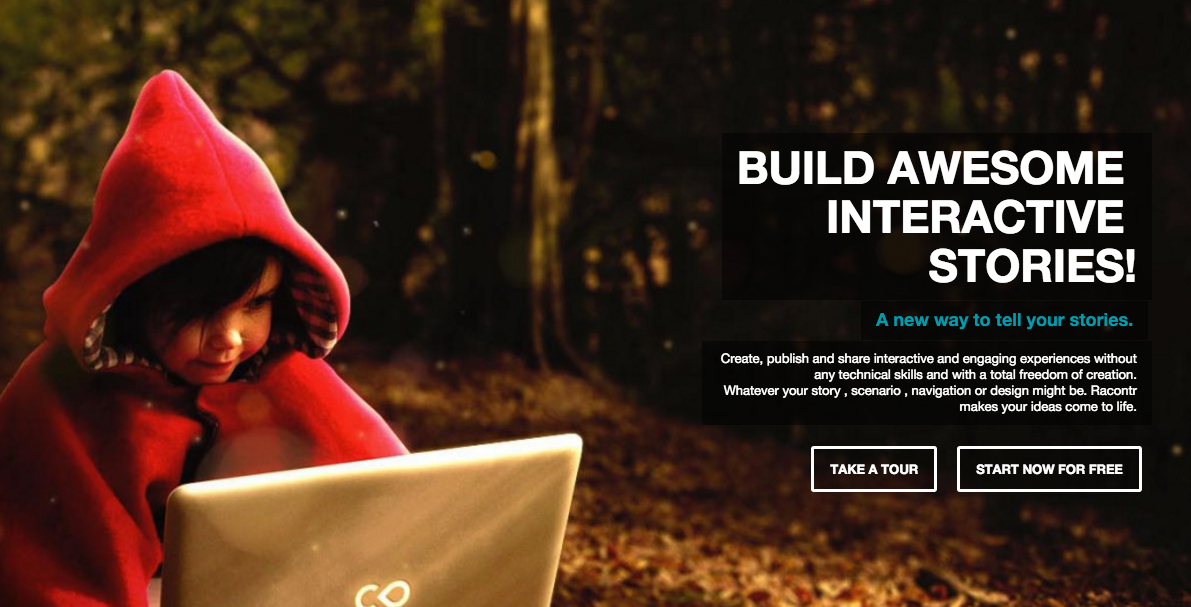 Racontr is a project creation tool that lives to make so many different content types as interactive as possible. Racontr's beauty is that it applies interactive storytelling to so many different kinds of content settings and scenarios.
Racontr has 6 main content niches:
I-DOCS, Longform Content, Interactive Videos, Interactive Illustrations, Games, and Websites.
You lay out all your different content types on the page, and Racontr works with you to string them together and animate them.
When they're in simple web form, maps can be synchronized with highly complex visuals, videos, games, etc., You'll allow your maps to play a central role in a rich, dynamic story, even more than what it's capable of on its own.
These tools allow you to fulfill your map's potential by allowing it to join forces with other impressive media.
If you're map enthusiasts, like us, you'll want to make your map the best possible piece of content that it can be.
If you're a regular joe who is happy to use maps, then why not use maps in the best available way, especially when it's easy?