You can can easily share your interactive maps on Instagram. We recommend creating the post using the Instagram App.
The Image
Open the map on your mobile phone.
For the best visual effect, we recommend minimizing the overview
Take a screenshot. On Android phones, press and hold the power and volume down buttons. On iPhone, press the Power button and the Home button at the same time.
You can now use this image to create your Instagram post.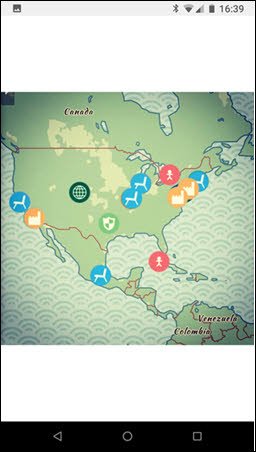 Linking to the interactive map URL
Unfortunately Instagram doesn't allow to include a clickable link within the caption of a picture. Linking to your map will depends on the type of Instagram account you have
Instagram Personal Account
A popular workaround is to use the caption to redirect the viewers to the link in bio on your Instagram profile. Something like: "Check out the Interactive Map, the link is in my profile"
Since the map URL can be long, we recommend using a URL shortener such as Google URL Shortener
Instagram Business Account
If you have a business account, you can use the "Call to Action" button to add a link your map URL.