You can easily embed your interactive maps in your Squarespace website. Follow these simple steps.
Get the map embed code
Go to the "Embed" menu.
Choose the settings that suit your needs
Copy the embed code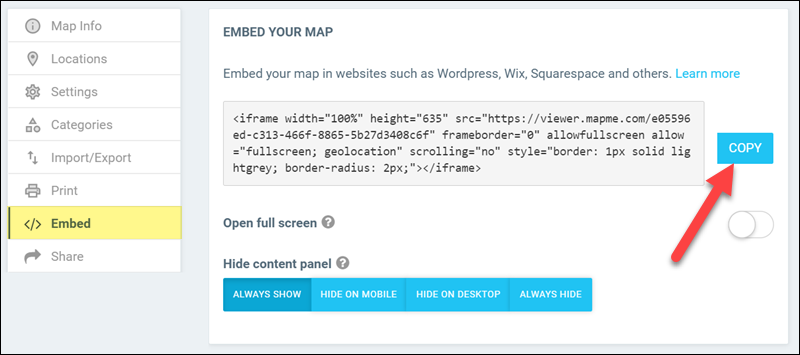 Embed the map in Squarespace 
In Squarespace, paste your code into a Code Block.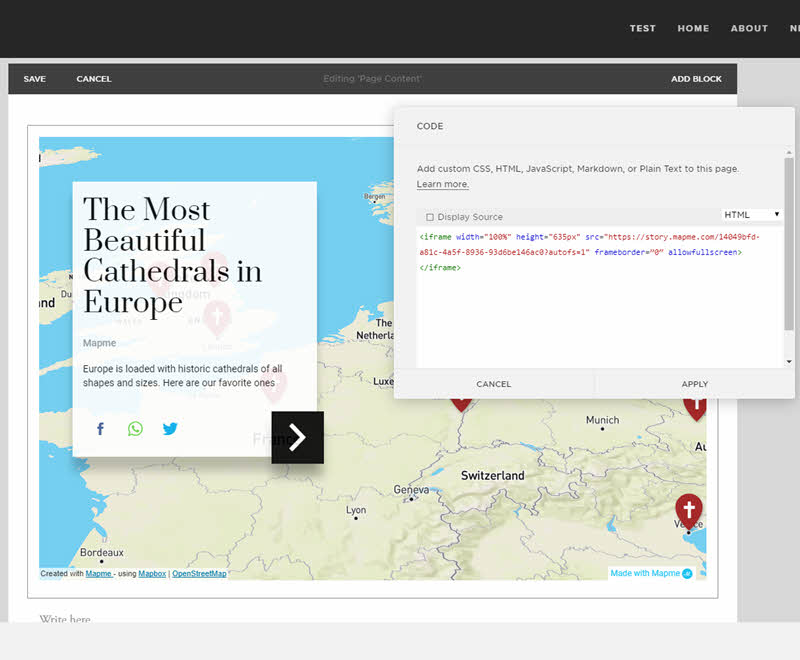 For more options and information on embedding Mapme in a website, make sure you review our embed guide.
Make the map full screen
To embed the map full width, You can use custom css into the Page Header Code Injection Area. You can find this by clicking on the cog on the relevant page and then selecting the 'Advanced" tab on the popup. Input the code into the box and this will make the map fullscreen.
Note: not every page is called #page so yu might have to change that. You can discover the name of the page by Inspecting the page and finding the name Squarespace gives the page. The names most often used are page, content, outer-wrapper and main.