Select a platform to make your map
The first step to make your own map is to select the interactive map maker that is most aligned with your needs.
As a starting point, check the differences between Google My Maps and Mapme.
This guide to making interactive maps is based primarily on the flow and customization available in the Mapme platform but can easily be applied to other solutions. The main steps we recommend are:
Determine your goal and audience
Define and organize your data
Customize your map's look and feel
Share your map
Determine your goal and audience
Before starting the map creation process, clearly define the objective of your interactive map and the audience you intend to reach.
What's your mapping project?
Are you developing a map to showcase projects, offer a guide to locations or resources, or facilitate an event?
Who is your map's planned audience?
Will your map cater to the general public, be tailored to a specific community, or be intended for internal organizational use?
How will the map be viewed?
Will your map be used primarily on desktop or mobile devices?
Define and organize your Data
Locations data
The building blocks of any interactive map are the specific locations you plan to feature on your map. Start with the list of the data you would like to show for each location. Here is a list of key information typically included in map locations.
Location name
Address or latitude and longitude coordinates
Description, which can range from simple text to data presented in a tabular format
Categories
Multimedia elements like images, videos, and PDFs
External links, social media links, and compelling calls to action
Drawings like routes or areas
Categories
The next step is to define the categories to organize and group the locations on your map. Categories provide visual help with different marker icons and make it easier for users to filter and find what they're looking for.
Put yourself in the shoes of the map users and imagine how they would want to leverage the map.
We recommend not having more than 10 top-level categories so the user is not overwhelmed and can easily go through the category list.
If your map requires multi-level filters, define all the parents and subcategories as well as the relation between them.
Add data to your map
While you have the flexibility to add, delete, or modify location data at any time, it's essential to have a complete set of locations before unveiling the map.
Start by creating a list of all the locations you plan to add to the map.
Most interactive map makers like Mapme offer a data import function. This is essential if you plan to add a large number of locations to the map. The manual option is better suited for maps with no more than a few dozen locations.
Make sure you have all the key information required for creating your map locations (manual or import).
Customization
When making an interactive map, there are many opportunities to customize your map to match your brand or your project's look and feel.
Brand your map home
Start with branding your map home. This is essential since it is the first visual your map user will encounter when opening your interactive map:
Title – Give your map a catchy and relevant title.
Description – Provide a brief and clear description of your map.
Image – Add your logo or an image.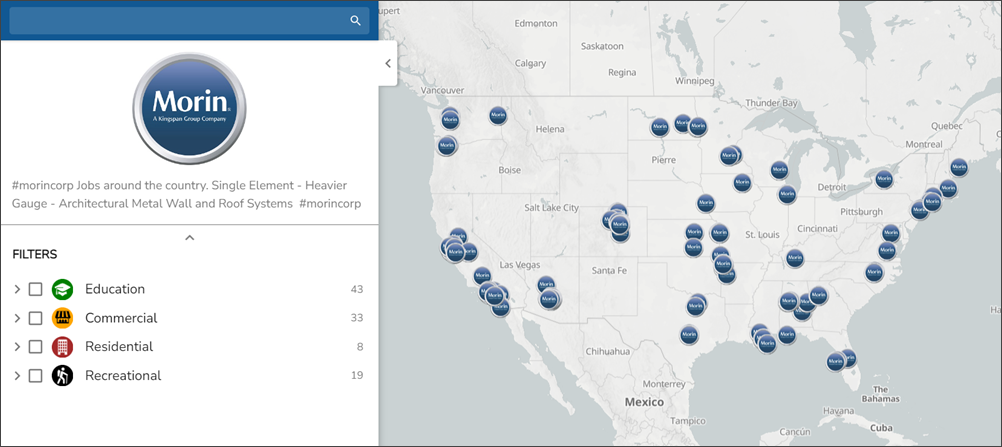 Customize your location and category markers
Markers play an important part in a map's visual appearance. Make sure your markers look great. They should be clear and with colors that work well with your map style. You have two options;
Mapme-generated markers – Use the platform editor to create your markers.
Image marker – Create and upload your own images for markers.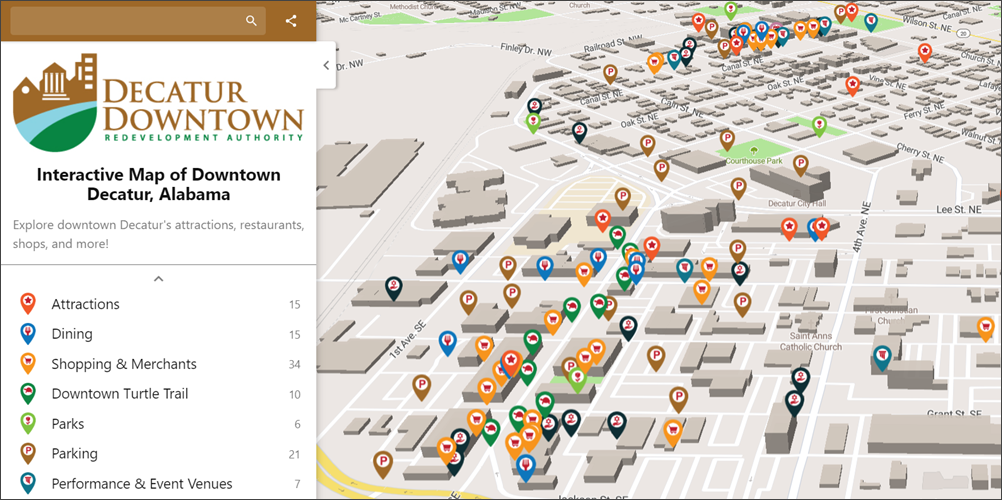 Customize Your map's appearance
Choose a basemap style that is adapted to your project. Mapme offers several styles ranging from basic to detailed.
Define custom colors, fonts, and branding elements to match your style or organization's branding.
Share your map
There are many channels you can leverage to share your map with the world. It will obviously depend on your goal.
If your map is for internal use only, you can embed it in your organization's intranet to control access to the map.
To maximize the number of people viewing your map:
Embed it on your website in a highly visible area
Share your map on social media like Facebook, Instagram, and Twitter
Publicize it in your newsletters
Need help, have questions
If you need help to make your map, check out Mapme's Help Center and Blog with many useful tutorials, videos, and guides. Don't hesitate to contact the support team.