You can easily share your interactive maps on Instagram. To effectively present your map and provide a link, follow these recommendations.
Generate an image of your map
Open the map on your mobile phone.
Minimize the overview for the best visual effect.
Take a screenshot:

On most Android phones: Press and hold the power and volume down buttons simultaneously.
On most iPhones, press the side button and the volume up button at the same time.

You can now use this image to create your Instagram post.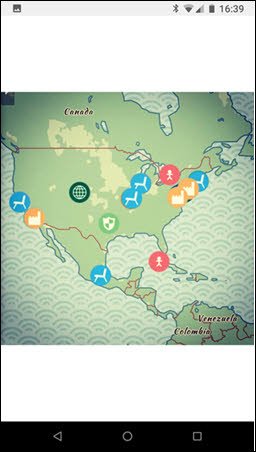 Add a link to your interactive map URL
Unfortunately, Instagram doesn't allow you to include clickable links within the caption of a post. However, there are several ways to direct users to a link. The method varies based on the type of Instagram account you have.
Bio link
Everyone can place a clickable link in their bio. You can then refer to it in your image captions, e.g., "To visit this interactive Map, click on the link in my bio."
Open the Instagram app and select your profile.
Tap Edit Profile and enter your map URL in your Bio URL field.
Tap Save.
The map URL will now be displayed in your profile.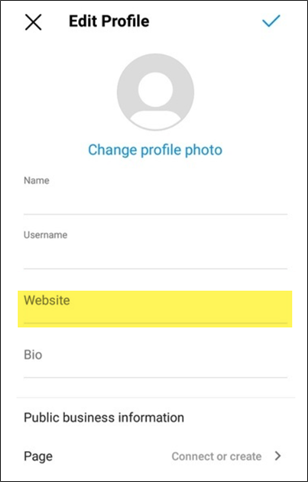 IGTV descriptions
If you post videos to IGTV, Instagram let you include clickable links in the video description. To utilize this feature for sharing a map:
Generate a Short Video: Instead of just taking a screenshot of the map, create a brief video showcasing the map. This can be a simple pan and zoom over the map or any other engaging view of the map.
Upload to IGTV: Post the video you've created to IGTV.
Include the Link: In the video description, provide the clickable link to the map.
Viewers interested in accessing the map can simply click on the link provided in the IGTV video description.
Promoted Posts
By running a post as an advertisement, you can include a call-to-action button that can redirect users to a specific link.
Swipe-Up links in stories
If you have a business account with over 10,000 followers or a verified account, you can include a "swipe-up" link in your Stories. You can use it to link to your map.